AWARDS: Presenting Your 2014 ICNA Winners
Let me preface the announcements below by expressing our sincere gratitude to every one of you who visited ICN over the last couple of weeks. This is always a busy time of year for us and is always a very exciting time. You voted in huge numbers and the tightness in the final margins in some categories are a testimony to the varied nature of the Irish comic scene at the moment.
Following the Hall of Fame announcement yesterday and the award winners today, we have one more announcement that will be published tomorrow to round off a very productive week here at ICN HQ.
So without delay, your 2014 Irish Comic News Winners!
BEST IRISH ARTIST PUBLISHED IN IRELAND
LUCA PIZZARI
BEST IRISH WRITER PUBLISHED IN IRELAND
DARRIN O'TOOLE
BEST IRISH ARTIST PUBLISHED OUTSIDE IRELAND
DECLAN SHALVEY
BEST IRISH WRITER PUBLISHED OUTSIDE IRELAND
MICHAEL CARROLL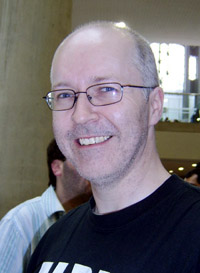 BEST IRISH COLOURIST
RUTH REDMOND
BEST LETTERER
MIRIAM ABUIN
BEST IRISH WEB OR DIGITAL COMIC
SUPERHERO HELPDESK
BEST IRISH CREATOR COMIC PUBLISHED IN IRELAND
ZOMBIES HI!
BEST IRISH CREATOR COMIC PUBLISHED OUTSIDE IRELAND
MOON KNIGHT
BEST IRISH COMIC RELATED BLOG/WEBSITE
FOLLOWING THE NERD
BEST IRISH COMIC RELATED CONVENTION
DICE
BEST IRISH COMIC SHOP
THE BIG BANG
OVERALL BEST IRISH COMIC
BIG BASTARD
BEST IRISH COMIC COVER
SPEAKEASY
BEST COMIC RELATED/FEATURED IRISH PODCAST
THE PUBCAST